PILLAR 3: PROCESSES
Working smart is key. This pillar is all about your frameworks and processes when it comes to your business. How are you working, are you splitting your days effectively? What schedulers, organisers and planners are you using? How are you file sharing with staff? Do you have any staff. Inside this section we will share with you all of our favourite tips, tricks and frameworks for running a business that is streamlined, organised and effective.
BEING SELF EMPLOYED IN THE UK
Where to start, the tax timeline, key bookkeeping strategies to start right away & when to know to outsource.
EXPERT TRAINING: LUCY WHEELER
Lawyer Lucy Wheeler @lucy_legal will be sharing tips on how to legally protect your wellness business. Lucy will guide you through the legal protections needed at each stage of business from starting out to scaling up. Lucy will identify which legal protections you need to consider, highlighting the difference between the policies which are nice to have and those which are mandatory in law.
Expert live training: lucy legal
Use this downloadable resource to keep on top of Lucy's top tips for protecting your wellness business!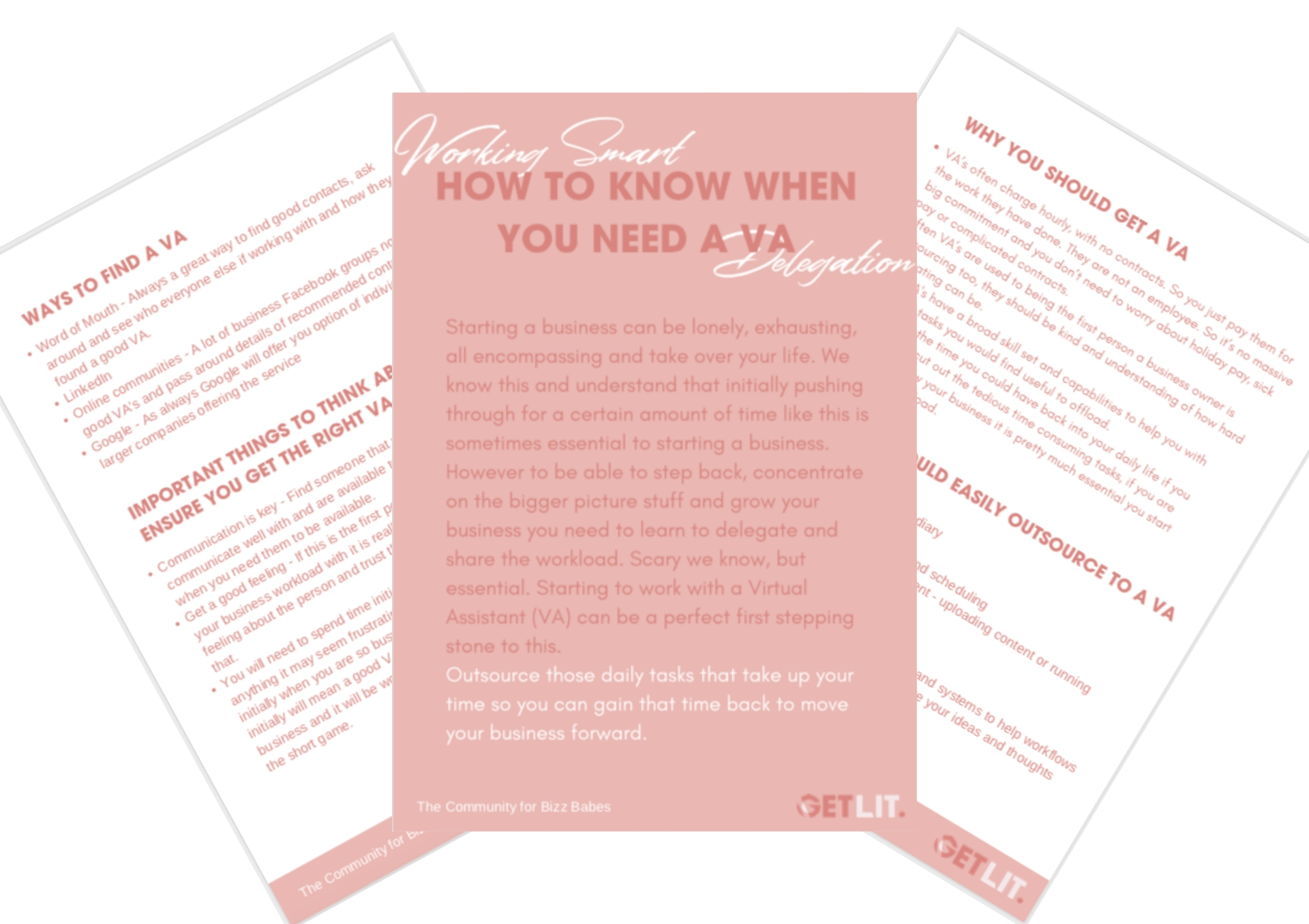 How to know when you need a VA
We know it is a very scary step but in order for your business to grow you need to get comfortable with delegation. A Virtual Assistant can give you time back into your daily life so you can focus on the bigger picture stuff. Check out Harriet's pointers on getting a VA, how they could be helping you and what is important to think about.
WHY WE LOVE MAILCHIMP
Mailing lists are an essential part of not only your organisation but your growth. Check out how to set up your mailing lists using Mailchimp from our video tutorial.

3 MISTAKES YOU ARE MAKING THAT ARE STOPPING YOU FROM BEING SEEN
How to fearlessly step into your most visible space yet.
Combat your fears around being seen.
Increase your visibility in a crowded industry.
How to make an impact and be seen as a credible voice.
Go from being unknown to known by everyone!
How to Organise: GOOGLE DRIVE, CAL, Zapier + Linktree
Organisation is key to the success of your business. Getting things set up can be tricky but once it is done, it's done and boy will it make a difference to the way you run your business and the time you get back. Check out our 'How to videos' that will show you all our favourite apps, platforms and systems to organise.
Working Smart - alignment over hustle
Things don't always need to be as hard as you think they do, here at GET LIT HQ we are all about alignment over hustle and smart over busy. Becki will be coaching you through the importance of alignment over hustle and knowing how important it is to work smart, + her top tips and hacks for productivity, streamlining,, planning and sharing!